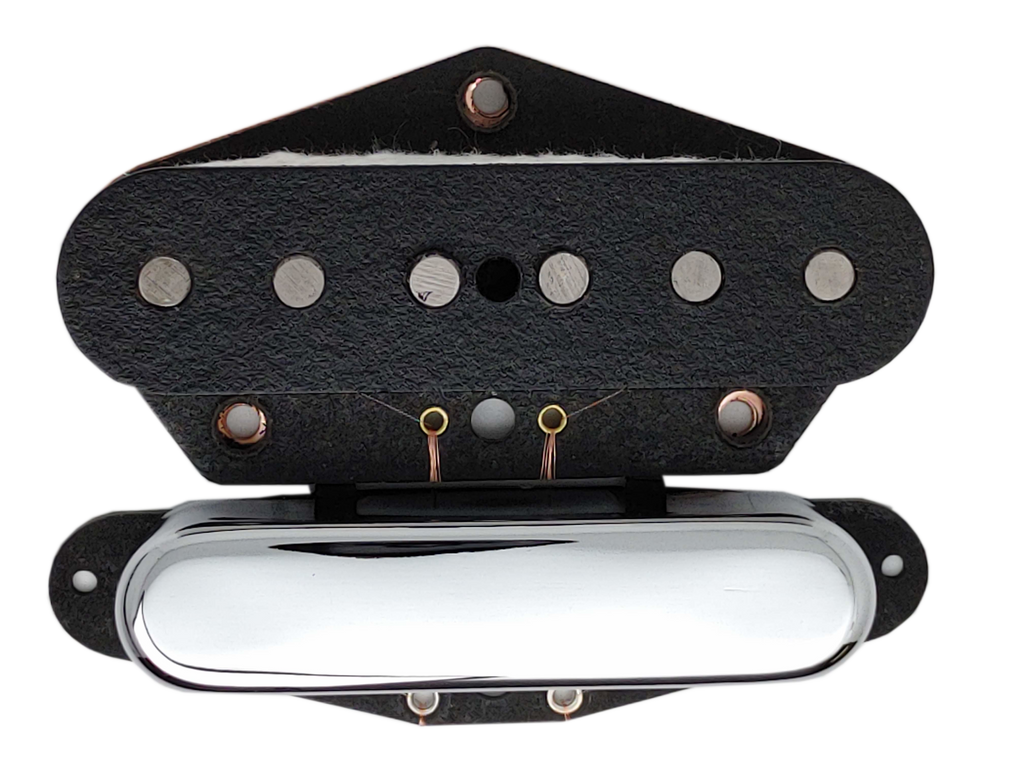 Rodeo
All Pickups Custom Built To Order


Estimated to ship between -
Domestic Orders Ship Free via Priority
Ride Em Hard
The Rodeo is based on classic mid and late 50's vintage examples.  Medium low output and specially charged AlNiCo 5 magnets offer good balanced EQ that can cover a wide variety of styles from twangy country to rich blues rock.  The Rodeo can offer great twang for clean country runs while handling a variety of gain and distortion to open up a new palette of tonal options.  Grab a saddle and hold on as these cut right through, bringing you right to the front of the mix.  Classic Tele!

Built by hand in Syracuse NY, the Rodeo features classic Manlius design elements, including hand scatter-winding, american sourced magnets, vintage push back wiring, copper clad steel baseplate on the bridge, and light wax potting for consistent performance.
Available in all Chrome, Satin Nickel, and Gold neck covers.  Available with White string wrap standard, Black, red, and Black/White available upon request.  
Aging is available at no additional cost if so desired 
When ordering bridge only, select 'None' for the cover choice!
General Specs

Baseplates - copper clad steel
Magnets - AlNiCo V 
Wire - Vintage spec various gauges
Covers - vintage chrome plated brass, satin nickel, vintage gold plated brass
Bobbins - vulcanize fiber, black dye, lacquered finish
Spacing - Standard 
Conductor - Push back, RWRP available
Winding - hand scatter-wound 
Wrap - white, black, black/white, red
Aging - available at no additional cost
DC 7.4k neck ; 8.1k bridge