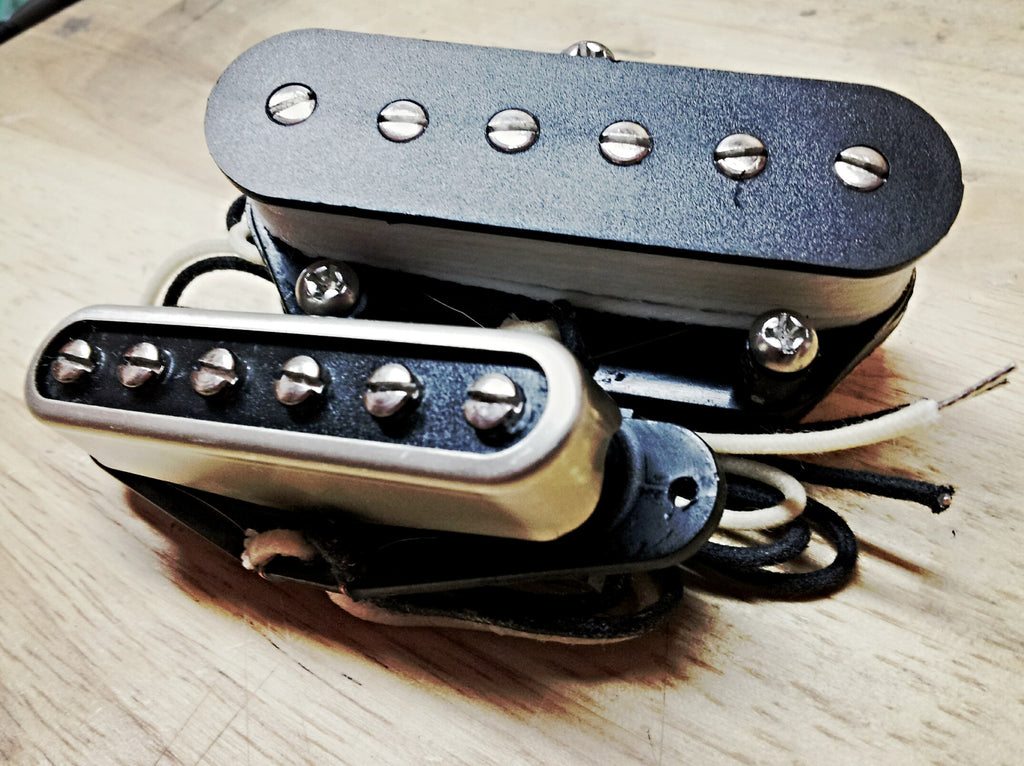 T-90
All Pickups Custom Built To Order


Estimated to ship between -
Domestic Orders Ship Free via Priority
P90 Tele Tones
The T-90 Telecaster set combines classic P90 performance in a drop in no mod package for your Tele guitar.  Built with vintage P90 output, double bar magnet setup, and adjustable steel screws, the T-90 is a great blend of P90 and Tele pickups.  Rounder with a more even top end, the T-90 is very versatile for a variety of styles and retains great dynamics when run clean or dirty.  From gritty P90 blues tones to chunky rhythms, the T-90 is a great alternative for your Tele.
Pickups come RWRP standard.  Neck model is available uncovered in black or with an open top satin nickel cover.  Bridge T-90 matches well with a variety of neck Tele models if you prefer a more standard Lipstick style look.
Built by hand in Syracuse NY, the T-90 features classic Manlius design elements, including hand scatter-winding, american sourced magnets, vintage push back wiring, copper clad steel baseplate on the bridge, and light wax potting for consistent performance.
Available in open nickel or uncovered neck.  Available with White string wrap standard, Black, Red, and Black/White available upon request.  
Aging is available at no additional cost if so desired
General Specs

Baseplates -  steel
Magnets - mini P90 bar 
Wire - SPN
Covers - nickel, open top, no cover
Bobbins - vulcanize fiber, black dye, lacquered finish
Spacing - Standard 
Conductor - Push back, RWRP 
Winding - hand scatter-wound 
Wrap - white, black, black/white, red
Aging - available at no additional cost
DC 7.0k neck ; 8.8k bridge